Let me get this out of the way: there is no shame in having a steady, 9-5 corporate job. For most of the population, it is an absolute privilege. Knowledge-based work in a cushy office sure beats clocking in at a minimum wage job, fighting for hours (from personal experience). But for many well-educated, high-achieving young professionals, working at a corporate job can be the equivalent of a death sentence.
Steady Freddy, however, loves his 9-5 gig at a multi-national corporation. He doesn't think of it as "selling out" because he chose a more stable path. He's only 25, so he's not sure whether this will be a slam dunk for life. But for now, he doesn't mind the predictable schedule. He also recognizes the many other benefits beyond a steady paycheck. Be like Freddy and consider the bigger picture.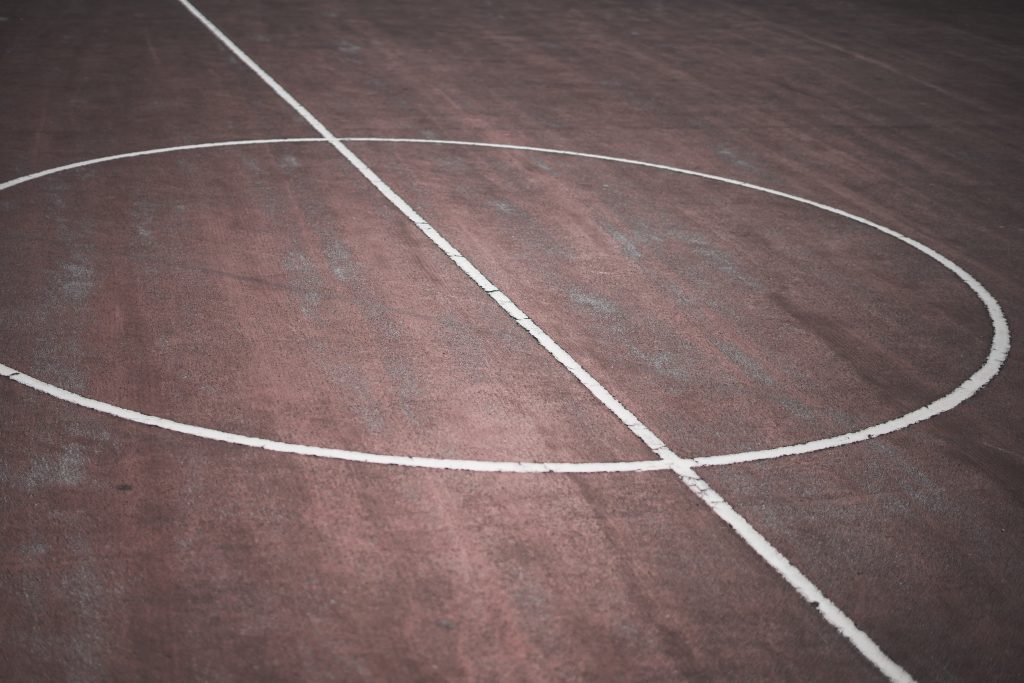 Experience through scale
Most people at the beginning of their careers lack experience. Which makes sense, because experience is a function of time, effort, and opportunity. Provided you will put in the time and hard work, you also need exposure to opportunities. Gaining access to the right projects will allow you to think about stuff you've never thought about before. They are the windows through which you see how business works.
Most often, projects are unlocked through budget. As a marketer, it's fine and dandy to work on a grassroots social media campaign with a small budget. You will still learn a lot, especially if you've never done it before. But the difference of working with a $1000 budget and $1,000,000 budget is material. At a million dollars, you're now looking at a 360-degree campaign with multi-agency teams, cross-channel investments, world-class production teams making original content, and potentially an exotic shoot location to boot. Glitz and glamour aside, using money that's not your money to do cool sh*t you couldn't otherwise do is always a win.
Everyone is a warm lead
If you've ever had to make cold calls for a living, you'll understand why the profession has such a notoriously bad rap. It SUCKS. Today's millennials hate phone calls in general, so the chance of them picking up a stranger's call to hear a pitch on something is pretty slim.
By virtue of being employed with your company, everyone in the company automatically becomes a warm lead. You start the relationship at a place of shared experience and understanding. You can likely find an easy opener through a cursory glance at their work history, or shared connections. It may not seem important now, because you work where they work. But over my 8 year tenure, I've seen over 50% of my department turnover for various reasons. And now, I have personal connections at some really interesting companies, including ones I might want to work for one day.
Of course, it will still be hard to hit someone up, out of the blue, just because they used to work at your company. And while we're on that topic, please don't be one of those people who only reach out when they need a favour. But while you are still employed at your company, dedicate due time to build a strong internal network by nurturing real, meaningful relationships. It will do double duty of improving your job performance now, while also opening new doors for tomorrow.
Total compensation is more than your salary
As I mentioned in my other post about early-career finances, your compensation is more than just salary and/or incentive pay. Put yourself in your employer's shoes. In order to recruit and retain talented employees, competitive pay is just one lever you can pull. For example, you might offer equity stake, stock options, stock grants, or stock buying programs. You can also provide matching schemes on pension or retirement plans. Depending on the employee's role requirements, you might offer a car allowance or expense account.
Another part of the total compensation plan is wellness protection. For most full-time employees, corporations will offer tiered plans related medical, dental, and vision needs. Through group purchasing power, they will likely also provide opt-in's to some additional insurance policies at discounted rates. Wellness programs are another common perk that gives employees free access to professional services on health coaching, financial management, or mental health services.
Pay is the most tangible part of compensation, but don't neglect the other benefits your company has to offer. For one thing, you're paying for these services indirectly by being a productive employee. But a lot of these benefits don't show their value until they are triggered by an accident or life event, making them easy to forget. Being conscious of them provides peace of mind that you're protected against most of life's curveballs.
Special 'hidden' programs
One of my career highlights was temporarily relocating to Mexico City in 2016, to work for a local non-profit that feeds impoverished children. That opportunity was granted to me by a CSR program at my company, called PepsiCorps. Along with 11 other PepsiCo associates from around the world, I lived and worked in Mexico's capital city to fully immerse myself in the assignment. We were relieved from our "day jobs" for the entire program duration, in order to focus on the business problems posed to us by the local NGOs.
Not every company has a 'PepsiCorps', but most HR departments want to appeal to today's largely millennial workforce. The most progressive companies understand the power in aligning values with action, and offering employees a chance to participate. The problem is most employees don't seek out these opportunities.
Nothing similar at your company? What about education assistance programs, or local volunteering initiatives? Remember, a lot of these programs appear 'hidden' because they are either under-utilized, or not widely advertised. The onus is on you to be proactive, by mining your company's internal portal, asking colleagues, or setting up time with HR. If you truly have a good idea, pitch it! That's how PepsiCorps was incepted nearly a decade ago.
Cross-border opportunities
This one is close to my heart, because I recently relocated with my company from Toronto to New York City. I'm only 3 months in, but it's easily the best professional decision I've ever made! If living/working in another country is something you've always dreamed of, you don't have to do it by taking a sabbatical or becoming a digital nomad (although they each have their own advantages).
I'll cover my relocation process in a future post, but in general, relocating to another country is complex and expensive. Thankfully, in the eternal quest for talent, many multi-national companies are willing to invest exorbitant amounts of money to move their employees across borders. To have your employer look after most of the headaches and expenses makes the behemoth task feel manageable and even rewarding.
Depending on the company, they might cover some or all of the following: temporary housing/incidentals, household goods shipping cost, income tax preparation/filing, bank services, property closing costs (if you own your own place and must sell to move), travel to/from your home country. Most will provide a relocation specialist to hold your hand through the process. As a very sweet cherry on top, some employers might even offer tax gross-up's to cover relocation reimbursements, because otherwise they are considered taxable income.
As you can probably imagine, these costs easily add up to a 5- if not 6-figure expense for the company. While relocation is possible as an individual undertaking, it is certainly easier with the cushion of your company's bounty.
—
This is not a plea for you to go immediately apply for a corporate job. In fact, even Steady Freddy will find himself drifting in and out of different work arrangements over the course of his adult life. No matter where you happen to be, I urge you to step back and look at the bigger picture. Be mindful of your present situation and think about how it can support your career development. While corporate 9-5's are often vilified by media as dead ends, there are ways to maximize your experience to make it fruitful in the long run.