4 min read
I recently came across an interesting study, albeit 2 years old, that illuminated my understanding of the relationship between work and happiness. It talks about the drivers of job satisfaction, and contends that job satisfaction does not automatically lead to engagement. It also affirms something I hear all the time – that one's career path is both important and complex. For a student or new grad, it can be an incredibly daunting task to even think about.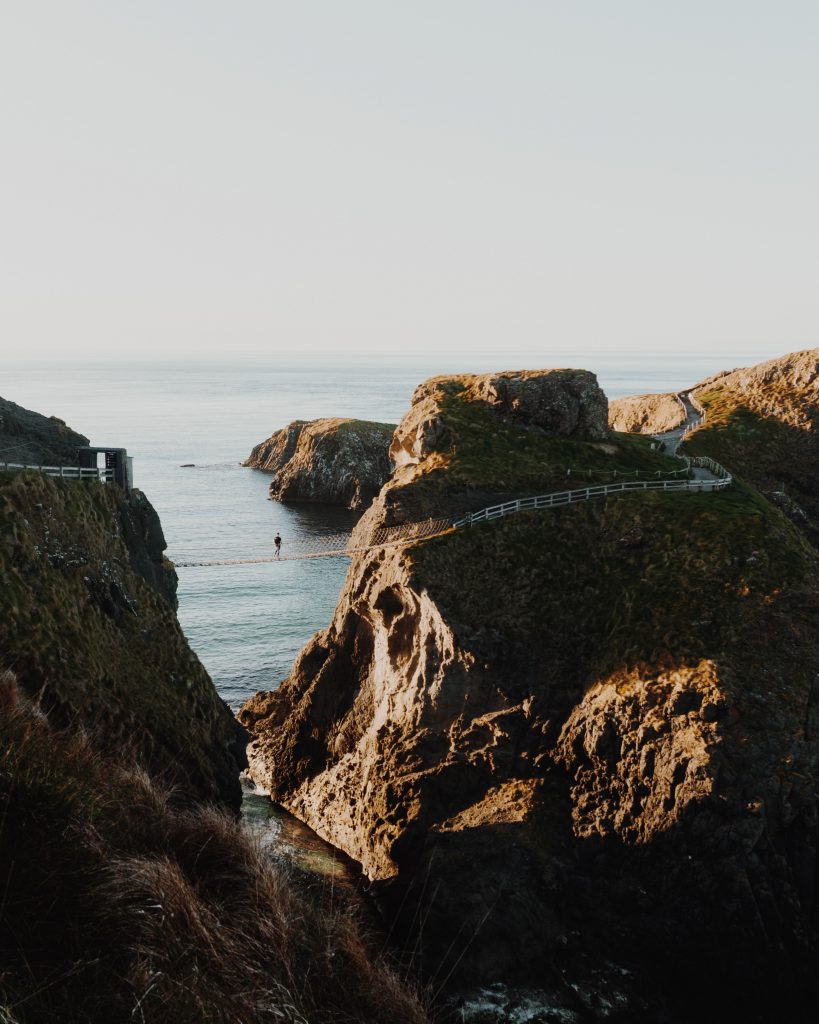 Why we're not equipped to plan our professional future
Between babyhood and toddlerhood, we grow up with lots of structure. Set nap times. Set play times. Cubbies marked with your name in your favourite colour. Parents and guardians teaching us that things are very black and white (like how I shouldn't have thrown my brother's toys in the toilet – sorry Ronald!). Fast forward to adolescence, the structure morphs into a defined set of hours and subjects that we take at school. Music lessons. Swim practice. Curfews. Exam schedules.
As much as we might hate to admit, there is a certain comfort and ease that comes with predictability. In high school gym class, we always played basketball in the Winter and switched to Track in the Spring. We knew we would see our friends again come September when school resumed. Our years on this planet were numerated by our grade, which came with a set of classes and curriculum.
Fast forward to early adulthood, and our training wheels are brutally ripped off with little warning. Suddenly, we're expected to have all the answers to very adult questions like
"What will your future career path look like?"
"Have you done your taxes?"
"What is your investment thesis? Do you have a diversified portfolio?"
"Do you have life insurance?"
Career is often the biggest drag. A lot of people finish their undergrad degree in their early twenties, with little work experience and hugely unrealistic expectations about what their first job will be like. They daydream about a great paying role in a field they're "passionate" about. They want a fancy office, flexible work schedule and free lunches. They want to be given meaningful projects that will nurture their interests.
In reality, most people lack the skills to be truly marketable because they don't have a clue where they stand amongst their competition. No one's ever taught them how to position and brand themselves to have a fighting chance at that dream job scenario. In the end, they settle for a mediocre entry level job that turns their brain to mush and then bitch about it over one too many $15 cocktails at happy hour.
Other people choose to invest in higher education after completing their undergrad. They've heard it's a great way to gain credibility and pivot into a more interesting field. The trouble is, without putting in the proper due diligence like networking and learning about various career paths, this is only an overpriced way to buy slightly more time. Many people have candidly confessed that they got Master's degrees because they were unsure of what to do next. Then, after spending an exorbitant amount of money, they realize they are still vying for those same positions as any other new grad, and feel hopelessly behind.
So what can you do about it?
Talk to as many people as you can.
With the power of social networks, you can pretty easily find and connect with people who have gone down a career path similar to the one (or two, or three) you are exploring. Maybe she's an alumni from your school who has worked in your dream industry for a few years. Or maybe he's a friend of a friend who has pivoted from another role into one you're vying for. Talking to a diverse set of people who have experience in the field is a great way to make sense of the unfamiliar and gain perspective.
One small but important tip: if you're meeting for coffee, pay for theirs too (and insist if they refuse). It's such a tiny gesture, but this person is taking time out of their day to offer you advice, when they could be doing…well, anything else. The least you could do is show gratitude! Also, if you really leave a good impression on them, you just might have opened a door for yourself.
Manage your own expectations.
After you have a better understanding of what you're getting yourself into, you will need to calibrate your expectations against practical factors. Things like your experience history, skills and capabilities, and the level of competition in the field. If your dream job is anything like brand management in the CPG industry, where the success rate is fractions of a percent for any given job posting, it's probably smart to explore alternate paths as contingency. That's not to say you're giving up on your dream, it just might not be the linear career path you planned in your head. Which leads to my next point…
Develop a flexible plan.
Flexibility, in this case, is multi-faceted. First, I encourage you to focus on the skills you want to build vs. specific job titles. Not only are job titles not always indicative of actual responsibilities, but what they represent also vary widely by company. Skills, on the other hand, are more transferable across jobs and industries, and will pay dividends in the long-run (even if your goal is to eventually become self-employed).
Second, don't be overly rigid on timing. I've counseled too many mentees who get frustrated when they aren't hitting career goals at their desired speed. But career progression is never an individual sport. There are a myriad of other factors at play, like what opportunities are available at the time you're ready to move forward, or whether you have a trusted career advocate or sponsor to help you make a big leap.
Rather than dictating career moves by literal months and years, try segmenting your professional life into goal-oriented phases. Perhaps in the short-term, you simply want to learn more about marketing fundamentals. Your consideration set could therefore encompass roles where you can work with marketers, for marketers, or as a marketer yourself, in a variety of industries. Then, in the next phase, maybe you want to start building credibility to your name. At that point, you'll want to take on meatier marketing projects from start to finish. And even after that, maybe you will want to broaden your influence beyond a small geography, by marketing for a company that has international reach. You'll see that in these examples, there was no arbitrary time frame set. Your professional life will be long and interesting, so forcing yourself to move too quickly at this phase will actually be a detriment over the long run.
Finally, it's important to remember that the "final destination" is a moving target. In other words, there is no end to this journey. A few decades down the road, you might look back and see your "path" resemble a pre-schooler's scribble. You'll probably take many side steps, pass "go" a few hundred times, and then take some giant leaps 10 spaces forward. You'll probably switch an industry or three by the time you're 35. All of this is not only OK, but should be expected.
What's important in your early career is to experiment, eliminate, and expand. Experiment with the unknown, and know that you'll be alright if things don't work out. Eliminate things you've tried that do not nourish your soul. Expand on the things that excite you and use that as your compass.